Freistiel Pro Camp - June 2021
30.05.2021 - 06.06.2021
Lake Como
⇰ Our location "Lake Como"
Over the last years, Lake Como has become my second home. The wind there is super reliable, blowing daily from end of April to the end of October. One has to be extremely unlucky not to score at least one session a day. Besides the tropical temperatures, wind and the sun come hand in hand. The thermical wind blows constantly with around 15-20kts, which offers the perfect conditions to try and practice new tricks.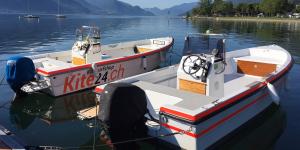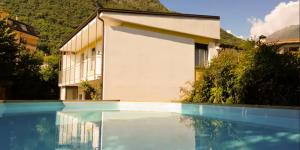 ⇰ Our daily routine
Together we'll stay at the Casa Emilia in walking distance to the kitespot of Dongo. From there, our day will start at 7 with an extensive and healthy breakfast. Afterwards, we'll prepare our kitesession, going through the tricks each one of our max. 5 participants wants to target for the day. As always, having fun has priority.
When the wind kicks in, a boat will already be waiting for us at the kitesurfing school Dongo ( https://www.kite24.ch/) which will take us onto the water. The boat enables us to head for the best places on the lake. It will both serve as a training platform for Ben as well as a rescue service which will be accompanying us all day.
After an extensive day of kitesurfing the boat will return us to the kitesurfing school Dongo (https://www.kite24.ch/), where hopefully a cold beer or coke will already be waiting for us ;)
Two of the 6 days on the water are reserved for exploring the different kitespots at Lake Como. There, Ben will present what else Lake Como has to offer ;)
Start is on 30.05.2021 at 7pm (May 30th)
Ending is on 06.06.2021 at 10am (June 6th)
Additional information will follow after the registration
⇰ Requirements
• As a base for a good collaboration with all our 5 participants, everyone needs to be able to SAFELY kite and go upwind.
ATTENTION: The registration is for the time being to be regarded as an inquiry. I will get back to you soon to confirm the registration.
1499 €
including taxes
Apply